Sorry this is a day late. Some of the beautiful theological poetry of Jacob of Serugh for the Annunciation.
Eclectic Orthodoxy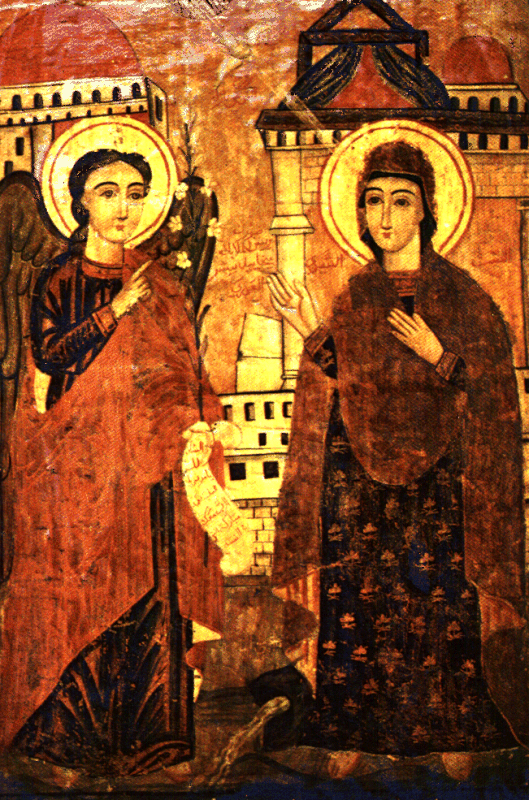 The revelation went out from God to the pure one
by means of Gabriel, the learned one, who teaches fine sayings.
The man of fire was sent from God
that he might bring the message from the house of the Father to the glorious one.
From the heavenly legions, the spiritual one went forth,
who had been sent from God with a hidden mystery.
He met with the maiden, greeted her, and revealed the mystery,
as he had been commanded by God in the heavens above.
He bowed to the Virgin, the Mother of the King, and He spoke with her
in the speech of the country such as she was able to receive:
"Peace be with you, full of divine splendour!
Peace to you Mary, Mother of the Sun of Justice!
"Peace be upon you, castle of holy things and full of virtues,
harbour of mysteries and new ship…
View original post 222 more words